Valentine's Day is right around the corner, and we can all agree that chocolates and roses are a little played out. Fortunately for people living in the Bay Area, there are a host of amazing date ideas all around us. Take a break from the dinner and a movie routine with these one of a kind nights on the town!

Go To An Authentic Speakeasy

If you and your date love a good theme, then look no further than the Wilson & Wilson Detective Agency. This speakeasy bar has a moody ambience that will set the perfect tone for your date night, and whisky lovers will be thrilled with their selection. Make sure to get reservations for this trendy SF haunt!
(PC: Yelp- Jay S.)

Hit The Drive In
Want a classic date night idea? The West Wind Drive-in has locations in both Concord and San Jose, making it easy to take your movie night up to the next level. Bring your own snacks and blankets and make your car your own perfect private viewing room for two!

(PC: Instagram- @westwindiandpm)

https://www.westwinddi.com/about-us
Get Your Hulk Smash On

Maybe the lovey-dovey stuff isn't your thing. Date night will undoubtedly be a smash at Break Stuff. Grab a mallet and go to town: break different items offered by the staff (or even your own things!) as you jam out to your own choice in playlists. Talk about a one of a kind first date!
(PC: Instagram- @breakstuff_bayarea)

https://www.breakstuffbayarea.com/
Satisfy Your Sweet Tooth

If you have a love for the sweeter things in life, Powell's Sweet Shoppe is the spot for you. This Willy Wonka-approved date night has all the different kinds of treats you could hope for, from candy to gelato to fun retro toys. After you've gathered up all your sweets, take a leisurely stroll through town!
(PC: Yelp- Andrew F.)

http://www.powellsss.com/go/index.cfm/about-powells/
Take A Cooking Class

A cooking class is a fantastic idea for an intimate date night. You and your partner can have fun learning new skills that you'll be able to enjoy for years to come! Try out a new flavor for a brand new experience for you both!
(PC: Kitchen On Fire)

We've been seeing quite the rainy season this winter, and that means lots of time indoors. You want your home to be a cozy haven away from the cold. It may feel like you need a major overhaul, but some simple changes can be just as effective! Here are some of my favorite design ideas to really turn up the cozy in your home this winter!
Update Your Window Treatments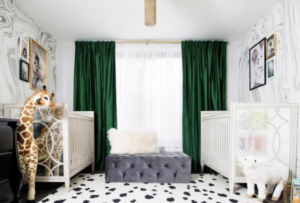 Light, sheer linens may be great for summer, but trading it out for a heavier material is great for better thermal insulation, especially with older windows. Make it a rich jewel tone and your room will be cozy AND decadent!
Throw On Some More Throws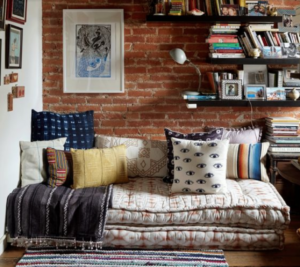 Pillows, blankets, you really can never have enough throws. Mix and match fabrics for an eclectic look. Cozy materials like furs, velvets, and cashmeres are ideal. You can add throws to your bedroom, living room, window seat, every nook can become a cozy corner!
Candles Add Ambience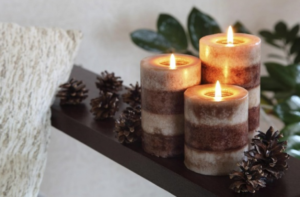 The right kind of lighting can really make your home feel cozy in winter. Add candles throughout your home for a softer, warm light. If you're worried about fire safety, opt for battery powered candles instead!
Warm Up Your Floor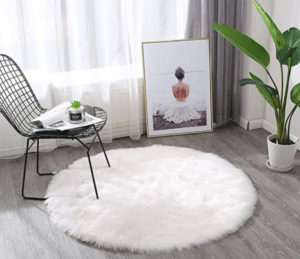 No one likes cold feet! Grab a fluffy rug for under your coffee table or at your bedside and your toes will thank you. You can even add some floor pillows if you want to increase your seating for cozy winter nights in with friends!
Add A New Scent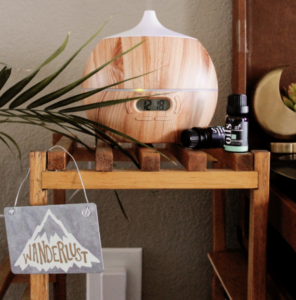 Sometimes just changing up your scent can really turn up the cozy. An essential oil diffuser is a fantastic way to add a fresh, relaxing scent to your home, but if you're a pet owner make sure your favorite oils are pet-safe.